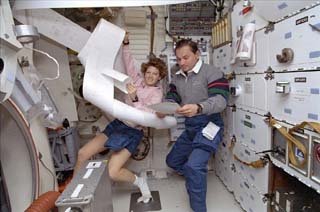 This section contains NASA histories and reports, as well as U.S. Government documents, such as treaties and agreements. These provide background and reference, and all are searchable and downloadable. Some are presented in Adobe Acrobat's portable document format (PDF), to maintain their original appearance. You will need the free Adobe Acrobat Reader to view these documents.
Related Links
Adobe Acrobat Reader

This page is best viewed with Microsoft Internet Explorer 4.0 or higher or Netscape 4.0 or higher.
Other viewing suggestions.